A very common question from people who use their vehicle for business is; "I use my personal vehicle for my business, do I need commercial auto insurance? Yes, you probably do. "But my agent told me that my personal auto insurance carrier is okay with me using my car for business. Okay, will they allow you to increase your liability limit to $1 million?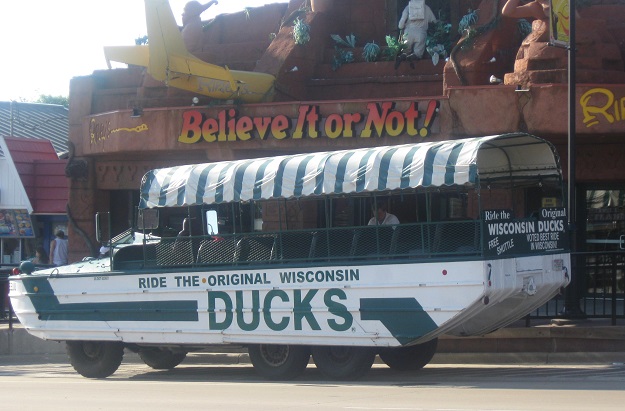 There are three main differences between a personal auto policy and a business auto policy:
The business auto policy offers higher liability limits
The business auto policy does not limit the number of vehicles
The business auto policy accepts vehicles registered to an entity or person
If you drive a semi or large truck, then it goes without saying that you will need the business auto policy. But, what about the real estate agent using the family vehicle to escort prospects around the neighborhood to look at homes? If your personal auto policy will allow you to purchase limits of $1 million or higher, then by all means, keep your vehicle (registered to you) on that policy.

But, if you are driving prospects and clients about the city to view homes or buildings for sale, and your insurer will not allow limits higher than $500,000, you need to change to a business auto policy. How much do you think that prospect's husband will sue you for if you are in an at-fault accident that results in the death of his loving wife? You guessed it, all you have and more.
Quite simply, business owners, no matter what type of vehicle(s) they own or use, would be better off with a business auto policy. The business auto policy offers higher liability limits, no limit on the number of vehicles covered; vehicles registered to an entity or person and in many cases, offer a lower premium then a personal auto policy.
Click HERE to fill out our simple online Party Bus Insurance Quote Application
If you are a contractor working for a large corporation and using a personal pickup truck, you are most likely going to be required to have $1 million in liability coverage just to be able to drive your pickup onto the property to get to work.
Almost anyone who works for a company that requires them to socialize with clients and use their personal vehicle will require the higher limits as well. These companies will typically require you to keep a certificate of liability on file and they will take the time to confirm your coverage.
Talk to your agent and ask every question that comes to mind. It's all about "what if".
Keep your vehicles safe and your checkbook safer. When it comes to business exposure, cheap is foolish.
Comments
comments